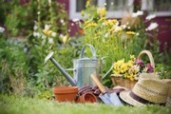 WonenPlus vrijwilligers helpen mensen die zelf niet meer in staat zijn om hun eigen tuin te doen. Het gaat om: snoeien, schoffelen, grasmaaien, plantjes potten, onkruid wieden, potten vullen met aarde. Maar ook: een tuinpad bladervrij maken of een schuttingdeel rechtzetten. Resultaat: een opgeknapte tuin, een dankbare bewoner en een blije buurt. Kom je ons versterken? Je bepaalt je eigen tijd. Help ons helpen!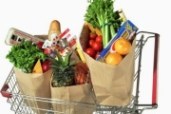 Steeds meer ouderen en jongeren met een fysieke, verstandelijke of psychiatrische beperking doen een beroep op boodschappenhulp. Incidenteel bijvoorbeeld bij ziekte. Of wekelijks. Op de fiets of met de auto. Er zijn ook abonnees die het fijn vinden om samen met u hun boodschappen te doen.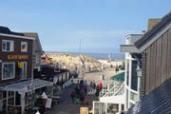 Als Samen Winkelen vrijwilliger haalt u met de eigen auto de abonnee(s) thuis op. U vergezelt/begeleidt hen bij het winkelen en u brengt hen weer thuis. De deelnemers betalen u de vergoeding voor de benzinekosten. Het is in groepsverband op een ochtend of een middag volgens het Samen Winkelen programma. Met de andere vrijwilligers en abonnees is er een gezamenlijk koffiemoment. Naast diverse winkellocaties gaan we ook naar musea, tuin- of bezoekerscentra en andere leuke locaties.